Interpreter Requests
Providers must request sign language interpreting services through the website or by calling the scheduling office at 417-889-8377. We are unable to process  requests made through the on-site interpreter.  All requests must be made in writing.
Assignment changes must be reported to Associates in Sign Language scheduling office as soon as possible.
Associates in Sign Language is not responsible for double bookings when duplicate requests are made by the same agency for the same times.
For emergency requests, please call 417-889-8377.
Interpreter Rates
Call Associates in Sign Language to get rates for your specific needs.
A two-hour minimum or base rate fee will be charged for all assignments, even if the interpreter is not needed for the full time of the assignment.
Billing increments are within whole or half hour units only after 2 hours.
For appointments outside of the Springfield area, Associates in Sign Language bills portal to portal. Round-trip travel time (portal to portal) shall be billed at the same rate as contact time. Assignments that total less than two hours, including the site and travel time of the interpreter, will be billed at a 2-hour minimum.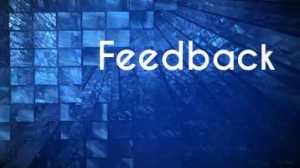 Our current rates will vary depending on a number of factors. These include:
The type of assignment.
The certification and/or qualifications of the interpreter.
The time when services are needed (i.e., business hours, weekends, evenings or holidays).
Whether or not a local interpreter is available, or if we need to contract with an interpreter from out of state.
When the request was made (i.e., with short notice).
Volume of interpreting services.
Cancellation Policies
Any cancellation notice of less than 24 hours (or 1 business day) will be billed at least a 2 hour minimum.  Cancellations made on the weekends do not count in the 24 hour window.  For example if the appointment is for Monday at 9:00 AM, the organization would need to cancel on Friday before 9:00 AM in order to avoid being charged.
If the agency/organization requests services for an extended period of time (from 2-8 hours), Associates in Sign Language will bill for the entire requested time.
Client no shows are also billed at least the 2 hour minimum, or the time scheduled if more than 2 hours.  The interpreter shall wait for up to 30 minutes for the client before leaving the assignment.
Should the interpreter travel outside of the Springfield area and the client does not show up for their appointment time, Associates in Sign Language may bill beyond the 2 hour minimum, depending on the travel time involved.
This cancellation charge will be assessed regardless of what caused the cancellation, including illness or inclement weather.
College classes are scheduled on the semester basis and all classes will be billed unless there is notification that they are dropped.  Dropped classes shall be billed until the end of the week.
For schools that have snow days, the 24 hour cancellation applies.
Contracting Interpreting Services

Once a request for interpreting services is confirmed with the customer it is considered to be a formal contract. This contract may be verbal, in the case of a telephone request, or written in the case of a web, email, or other written request
New customers will be asked to review our complete guidelines and procedures and accept the terms of our policies before interpreting arrangements are confirmed. Requests for third party payment must be acknowledged by the responsible agency before such requests can be processed.
All purchase orders or other payment authorizations, if required by the customer, must be supplied prior to the confirmation of interpreting services.
In the case of interpretation for entertainment, weddings, funerals and other events, pre-payment for the service must be made.
Payment
Payments may be made by Check, Visa, MasterCard, Contract, or Purchase Order.
Note: Payment is due within  30 days.
A late fee of $10 per month will apply for payments not made within 30 days.
If invoices are not paid on time, no further interpreter services will be scheduled until past due balances are caught up.
Team Interpreting
For assignments over 2 hours, Associates in Sign Language may suggest a team of interpreters.  This decision is based on a number of factors including the length or complexity of the assignment, the unique needs of the persons served, physical or emotional dynamics of the setting, and the avoidance of repetitive stress injures (RSIs) for interpreters.
Associates in Sign Language will always communicate prior to scheduling a team of interpreters.
Other situations requiring an interpreting team include platform interpreting, concurrent workshop sessions, interpreting for deaf/blind individuals  or settings with significant audience participation.